Teach our children well has been our theme this week
I have been kind of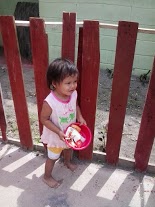 frustrated about the fact that this is the fourth generation I have seen come and  go in Nicaragua with little or no change. The apathy and fatalism of the parents is mind boggling.  In the Bible Jesus talks about the guy who wouldn't forgive was turned over to the torturer. Unforgiveness not only makes our lives torture, but is torture also for our kids.  We are being watched!   Be careful little eyes what you see!
Been an INTERESTING week.  Poochie has dropped out of prek, looks like it was too much hassle for his parents.   Linda and Eduardo come about half the time. We got robbed this month, on top of a laptop and a bunch of cash.  Not complaining,  just have to change the way we do things.  Both about our methods of security/stewardship but also our plans on how to break these generational failures.
The Jim Winner Home is improving daily, Always TLCM is the construction theme. Takes Longer Costs More. But it's moving towards being filled with laughing, happy, healthy children. Winnie Joy is a really big help and all I have to do is pay her in kisses!
Best part is we got to feed and teach LOTS if beautiful children.
It is all good because in the process we got some great donations AND Mary Nicosia came down on a medical mission.  She may have helped us to get an eye for Royel, who lost his while playing with an unexploded mortar shell round he found in his yard.