Problems.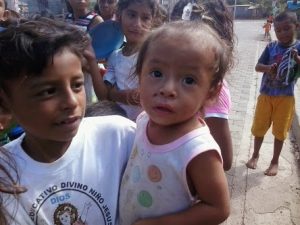 Everyone has them. If not, you are just coming out of one, or about to enter one. But no one escapes from Problems (Mike MacIntosh), Horizon Christian Fellowship, San Diego California.
As a supposed ´representative´ of Jesus Christ on this planet, I love people. I love public transportation and taxis. I taking prefer buses and taxis over driving myself.
It´s too easy for me to turn on the air conditioning, crank up the praise and worship cd, close the windows and tune out all the suffering children who pounce on my car at every traffic light. Managua´s miserable, the traffic is a head ache, the roads are terrible,, the police pounce one me at every corner looking for a bribe,, horrible…
But when I take a taxi or a bus, I fall in love again with Nicaragua and it´s people. It can be an hour, or 8 hour bus ride or taxi ride, I thoroughly enjoy every second of it, and am usually sad it´s over.
I meet people every time I go somewhere in Taxi or bus (or usually both), I have to leave my comfort zone, it´s hot, it´s grimy, windows are down, enormous 500 lb ladies with mustaches, stinky arm pits and bad breath squashing the life out of me… and I love it, and I get blessed and I feel I bless others. Most of all, IT¨S CHEAP, plus I am a horrible driver. Ask any of my friends.
I love the taxi drivers most of all. My son says every time I get into a taxi I make a friend, or two or three (depending on how many are in the taxi). If that is the only thing Dean Jr. learns from me it´s all worth while and my life hasn´t been a total failure. Taxi drivers are great conversationalists, great gossips, AND extremely wise. Plus they have jokes that are so funny that they make stuff fly out of my face. The TAXI driver of today was (Raul) who had the best baritone voice I have ever heard in my life- we talked and he shared something with me. (Only After I told him that my heart´s desire was to hear him singing for the Lord someday,, which really embarrassed him, his halo´s a little askew at this moment in his life). After that he waxed philosophical on me. He said,-´Life is a Puzzle. Problems are the pieces of the puzzle. You can enjoy working on the pieces of a puzzle, to solve the problems, or you can make putting the pieces of a puzzle together (problem solving, perseverance, etc) too much like work and you end up hating it. You can either make it fun, or be miserable. It´s up to how you want to look at. WOW!!!!! another puzzle fixed.
My problem is I hate driving in Nicaragua. My solution is taxis and buses. Puzzles fixed!
Last week, Amanda Sterk from the American School came, and in 5 minutes had a solutions to a 2 year old problem. The riots in the food line. Sit them on the curb… look at this video!!! WOW!!!!! another puzzle fixed.
now if only i can put the puzzle together with what to do with so many face book accounts!
Dean Winnie Peters. Dean Peters Medxmex Dean Peters Dean Junior Peters Dean Peters Dean Peters Dean Peters Winnie Peters Winnie's Day Care
—
Dean Peters
55010927 claro
85074231 claro
82639523 moviestar
240 345 9268 US #
Deanpeters123 skype