18nov15  FEAR *​​El Español está por debajo*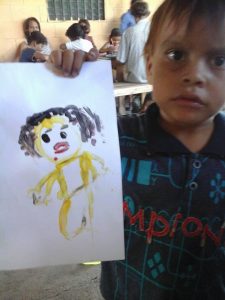 "Fear is such a powerful emotion that when we allow it to take over, it drives compassion right out of our lives".. St. Thomas Aquinas
Me? "I want my compassion to be so strong that it drives out fear, that kind of compassion can only come from God"… Dean Peters
Politicians fear voters. In other words, they are led by the voters.
Newscasters are led by the advertising dollars *most watched, most $* In other words, they are FEARFUL of not being watched.
When I was in the army, i took an intensive water survival training course.
If we were to see a drowning person, the first thing we were trained to do after swimming over to him was to elbow him in the face hard enough to knock him out. Reason is, a drowning soldier is fearful, and fear kills. The drowning panicky guy will climb on top of you, drowning you too. In combat as well,, the terrorized guy gets everyone hurt. We are all scared, but the guy that can't control his fear is deadly, to himself, and other.
For as many as are led by the Spirit of God, they are the sons of God. Romans 8:14
Perfect love casts out fear.
As believers, we are led by God's Spirit. It MIGHT not always be the most popular way to go. AS a matter of fact, it usually IS NOT the popular way to go.
I know one thing for sure, if you are led by fear, you are not being led by the spirit of God. As I read my 'Ozzie' devotion today  he differentiates between being led by fleshly or Godly desires. When it is Godly desires, very rarely is there any individuality about it. Fear is all about the individual.
Fear is a bully… and fear is a coward. Fear doesn't act alone by choice, he prefers his slimy side kick named Worry. The two hardly ever show up on time together. They are part of a dysfunctional family. The family has a bad reputation, called the SIN family. Sin is doing stuff that God tells you not to do. If you have God, you will steer clear of that SIN family and it's ugly step children.
Fear and worry. They want to be like big time pro wrestlers. Their plan is simple, Worry wears you out, then Fear comes in and breaks you with a pile drive. That's their strategy and why they want to work together. But they very rarely do. The reason is that they have different parents. Worry is a learned trait. Babies don't worry until they are about 2 or 3 years old. Until then, EVERYTHING scares them but they never worry. Fear is natural, worry is man made.\
Almost everything I worry about never happens. Lots of sleep, friendships, relationships, time and resources lost in the process. When actual fear never comes however, it is hardly NEVER expected. When it arrives, you fly into action and don't have time to worry. It really isn't that bad. Worry is a lot worse than fear, and takes more out of you.
Right now the whole world isn't fearful, it is worried. Big difference. Both are sin, but worry is much more damaging. Fear can actually be healthy. Worry is never healthy.
God says in His word 'Fear Not" 365 times.
Worry is the sin of thinking that God isn't going to be there in the future.
Fear is bad because it is denying that God is here with us in the present.
Both the sins of worry and fear, doubt God.
ON A POSITIVE NOTE! There are a pair of REAL twins from the Good family though. From the same Father! Grace and Peace. Grace is the first to arrive. With Grace, Peace comes alongside naturally, all the time. So if you invite Grace to come with you wherever you go, Peace will gladly accompany. When Grace and Peace are with you, the Fear and Worry bullies will not be able to ambush you.
God is good. We are here in Nicaragua to introduce the twins Grace and Peace to the kids here, with the help of God. These kids have already met the nasty step children, Fear and Worry.. those two are ALWAYS present in La Chureca, (the garbage dump in Managua Nicaragua) at the same time, continuously.
Yesterday, all the kids in the dump showed us pictures they drew. Almost every picture had a beautiful house and a big heart or flower or something,, but with crayons pressed HARD,, big bold, dark colors, Black black lines or vivid red. Kids worry about being hungry and homeless. They aren't homeless, they just worry about being hungry and homeless homeless. They fear the REAL bullies that come into their homes and grab them on the street.
Denis drew Mr. Bill. I love Denis,,he just truly trusts God I think, he just flows with the flow. It's ok to fear Mr. Bill as far as I am concerned. Mr Bill is kind of clown freaky. Mr Bill scares me too. (see Dennis and Mr. Bill)
Prayer requests
More leading of the Holy Spirit
More compassion
More Love
More Energy
More Resources
More help
More wisdom
More joy
More kindness
More Jesus
Less me
Thank you,
Dean Peters
USA NUMBER 1-240-345-9268
local cel in Nicaragua 55010927
Deanpeters123 skype
"El temor es una emoción tan poderosa que cuando permitimos que se haga cargo, impulsa la compasión fuera de nuestras vidas" .. Santo Tomás de Aquino
¿Yo? "Quiero que mi compasión sea ran fuerte que expulsa el temor, esta tipo de compasion solo viene atravez del Senor" … Dean Peters
Los políticos son guido por miedo. En otras palabras, ellos son dirigidos por sus votantes
Locutores son guiados por la publicidad de dólares * más visto, más $ * En otras palabras, ellos tienen miedo de no ser vistos.
Cuando estaba en el ejército, tomé un curso intensivo de entrenamiento de supervivencia en el agua.
Si fuéramos a ver a un hombre que se ahoga, lo primero que fuimos entrenadoshacer después de nadar hacia él iba a darle un codazo en la cara con fuerza suficiente para noquear. La razón es, un soldado ahogamiento esta temoros, y el temor mata. El tipo de pánico de ahogamiento subirá encima de ti, ahogando a usted también. En el combate, tambien. el hombre aterrorizado pone a todos fregados…. Todos estamos asustados, pero el tipo que no se pueda controlar su miedo es mortiforo.
Porque todos los que son guiados por el Espíritu de Dios, éstos son hijos de Dios. Romanos 8:14
Además,hay discernimiento, que es un don de Dios.
El perfecto amor echa fuera el temor.
Como creyentes, somos guiados por el Espíritu de Dios. No siempre podría ser la manera más popular para ir. de hecho, or lo general no es la forma popular para ir.
Sé que una cosa es segura, si sois guiados por el temor, que no están siendo guiados por el espíritu de Dios. Al leer mi devoción 'Ozzie' hoy  se diferencia entre ser llevado por los deseos carnales o piadosos. Cuando son deseos piadosos, muy rara vez hay alguna individualidad respecto. El temor tiene que ver con el individuo.
El miedo es un matón … y el miedo es un cobarde. El miedo no actúa solo por elección, prefiere su amigo viscoso llamado preocupación. Los dos casi nunca llegar a tiempo juntos. Ellos son parte de una familia disfuncional. La familia tiene una mala reputación, que se llama familia SIN. (pecado) Pecar es hacer las cosas que Dios le dice que no lo haga. Si tienes a Dios, usted alejarse de esa familia SIN y hijastros feos.
El miedo y la preocupación. Quieren ser como Big Time luchadores profesionales. La preocupación que lleva a cabo, entonces el miedo viene y que rompe la espalda con una movemiento de pila. Esa es su estrategia y por qué quieren trabajar juntos. Pero muy rara vez lo hacen. La razón es que la preocupación es un rasgo aprendido. Los bebés no se preocupan hasta que están a 2 o 3 anos. Pero todo les asusta. El miedo es natural, la preocupación es apprendido del hombre.
Casi todo lo que me preocupo nunca sucede. Un montón de sueño, amistades, relaciones, el tiempo y los recursos perdidos en el proceso. Cuando el miedo real llega sin embargo, es casi nunca esperado. Cuando llega, usted pnga en acción y no tienen tiempo para preocuparse. Realmente no es tan malo. La preocupación es mucho peor que el miedo, y lleva más de ti.
Ahora todo el mundo no tiene temor, mas es preocupado. Gran diferencia. Ambos son pecado, pero la preocupación es mucho más perjudicial. El temor puede ser realmente saludable. La preocupación nunca es saludable.
Dios dice en su palabra "No temais" 365 veces.
La preocupación es el pecado de pensar que Dios no va a estar allí en el futuro.
El temores malo porque está negando que Dios está aquí con nosotros en el presente.
Tanto los pecados de la preocupación y el miedo,los dudan Dios.
Hay un par de gemelos de la familia BUENO sin embargo. Gracia y Paz. La gracia es siempre lo primero. Con Gracia, La paz viene junto, naturalmente, todo el tiempo. Así que si usted invita a Gracia a venir con usted dondequiera que vaya, Paz con mucho gusto acompañaria. Entonces los hijastors matones Temor y Preocupación no podrán emboscar.
Dios es bueno. Estamos aquí en Nicaragua para presentar los gemelos Gracia y Paz a los niños aquí en la chureca con la ayuda de Dios. Estos niños son temerosos y preocupados. Ya conocen los hijastros malos.
Por ejemplo, ayer,, todos los niños en la chureca hicieron dibujos. Casi cada imagen tenía una hermosa casa y un gran corazón, o flores etc.. Los niños se preocupan de quedarse sin hogar. Temen los matones que entran en sus casas y los agarran en la calle.
Denis señaló el Sr. Bill. Me encanta Denis ,, ser fideicomisos Dios creo, simplemente fluye con la corriente. Está bien que temer el Sr. Bill, él es una especie de payaso extraño. (ver Dennis y el Sr. Bill en la foto archivado)