8Sept14  'Someday'
I am 57,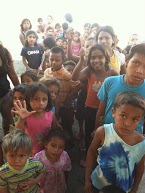 there were tons of things that I always wanted to do 'someday'. After being in my home town for a week, I have found out that a lot of my old buddies have slipped off to eternity. Time is a vapor, it's here and then gone. If I want to do something, the time I have to do it is getting shorter and shorter at an alarming speed.
The old time management adage *GET THE IMPORTANT THINGS DONE FIRST* comes to mind. When you're 18 you have an eternity, when you are 57 you only have an instant. Getting oneself right with the Lord is the priority. Then making amends with the family, and friends… but then patching broken and bruised relationships is getting right with God too. In fact, it's impossible to love God and be right with Him if your personal relationships with others is in shambles. Jesus said LOVE THE LORD THY GOD WITH ALL YOUR HEART SOUL AND MIND, AND LOVE YOUR NEIGHBOR AS YOURSELF. I think people living in your same household qualifies as neighbors as well.
Parachuting, mountain climbing, traveling etc are all great things on a bucket list, but the main thing is Loving others. While God is Love, Love is not God. ONE of the most important things that we as Christians should have in our 'bucket list' is helping others. Sheltering the homeless, feeding the hungry, visiting the sick and imprisoned. Loving our enemies. Forgiving one another. It all starts NOW, not 'someday' in an unpredictable future. I just heard of a huge 'church' today that doesn't have a program to help the down and outs. To me that's pretty amazing…. and disturbing. It seems unjust.
We are enjoying our trip. We have had some real praise reports this week about God's love. Car problems being slowly resolved, money miraculously coming when I was thinking we weren't even going to have enough to get back to Managua. *(Winnie was NOT pleased). Relationships have been restored. We have visited dear friends who were 'goners' not to long ago, but are now being miraculously healed and living Godly, productive lives loving other people. Also, God is helping us to see how we are able to better help OTHER people to break the cycle of misery.
Thank you for your prayers, love and support
if you want to check out a lot of pictures I have taken of our ministry you can go to my drop box.
www.dropbox.com
[email protected] username
jesus123 password
feel free to copy, share or whatever you need to get the word out as we struggle to Break the Cycle of poverty and bondage in the ghettos of Nicaragua, and the rest of the world.
with much love in Jesus
Dean
—
Dean Peters
240 345 9268 US #
Deanpeters123 skype