Will
Not my will, but Thy Will be done…. Jesus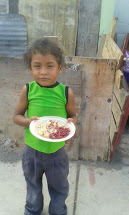 Wow, that's the toughest prayer in the world,, It's really hard for me to even say that. You have to just do it,, will power!
Will power is under rated in the Christian walk. (Or overrated depending on your point of view). We always see a strong willed child as a future boulder of the faith. MOST christian workers walk away from them. We struggle with them, but Winnie and II see the value, I think because of the prompting of the Lord. Winnie has taught me *(through the Lord I think) to see the finished product *if we can ever be a finished product in this world* . Once as strong willed child has a relationship with the Lord, nothing will stop him in his walk with the Master. He won't back slide. His no's will be no's. Yes' will be yes', he'll be punctual and trustworthy. Also, a Lack of Will Power will cause a catastrophic fall, problems, damage and pain. I always seek the WILL-FULL CHILD. They're fun. I think it's God's will that we work with strong willed kids. The afterwards is to teach them to seek God's will instead of our will. I think that's why there is so much political banter, arguing, in fighting politics etc in the church today. I hardly like going anymore. Too much squabbling. Roman's 8:28 says that All things work together for the good of those who love the Lord. Whoever is president is who God wants to be president. The laws of the land are the laws of the land. Give unto Ceaser. It's not our fight,, Not our will, But God's will be done. We are to pray for those in power, and I promise you, if you do, sincerely, you will love them. For me it is impossible to pray for someone and not love them.
When working with children it's a fine line. YOU have to walk the walk, NOT talk the talk. Words are pointless down here, because words mean NOTHING! Dad's leave moms at the drop of a hat. Governments, businesses etc change up on your continuously. BUT the #1 problem with LATINOS (not 'latins' as someone said today) is lack of the will power to actually fulfill your commitments. This , we feel, is the most important thing to teach a new believer. God is good to His word. He is always on time, never late, never says that He will do something and not do it. As an ambassador of Christ, our job is to represent Him to His people. Walking around judging and yelling at everyone, with an expression on your face as if you just at a sour lemon is not being an ambassador of our living Lord and Savior Jesus Christ. Being punctual, completing our word, doing what we say we will do, when we said we will do it show's the trustworthiness of God. With children, it is crucial. The way you teach them that is NOT by spewing out your opinion, during long, lifeless classes, but by living that life by exercising will power over completing what you set out to do, on time.
We knew God sent us here to raise funds and bring supplies back to the feeding center, Jim Winner Home and School etc. We have to have will power to follow through, to meet the people we said we would meet. Fundraising has been a horrible defeat, but we have gotten so many supplies, and the Lord has provided a trailer for us. Amazing.. He is there every step of the way.
Here's a slide show we love. Thanks Beatriz and Scott!

attached is a picture of us in Beautiful Burton Ohio , Charlie the GoldenDoodle and my mommy. Pray for her, she's ill. Her name is Mim Peters
We are heading out to Kansas tomorrow.. would love to see you along the way.
In His Service,
—
Dean Peters
55010927 claro
85074231 claro
82639523 moviestar
240 345 9268 US #
Deanpeters123 skype
h